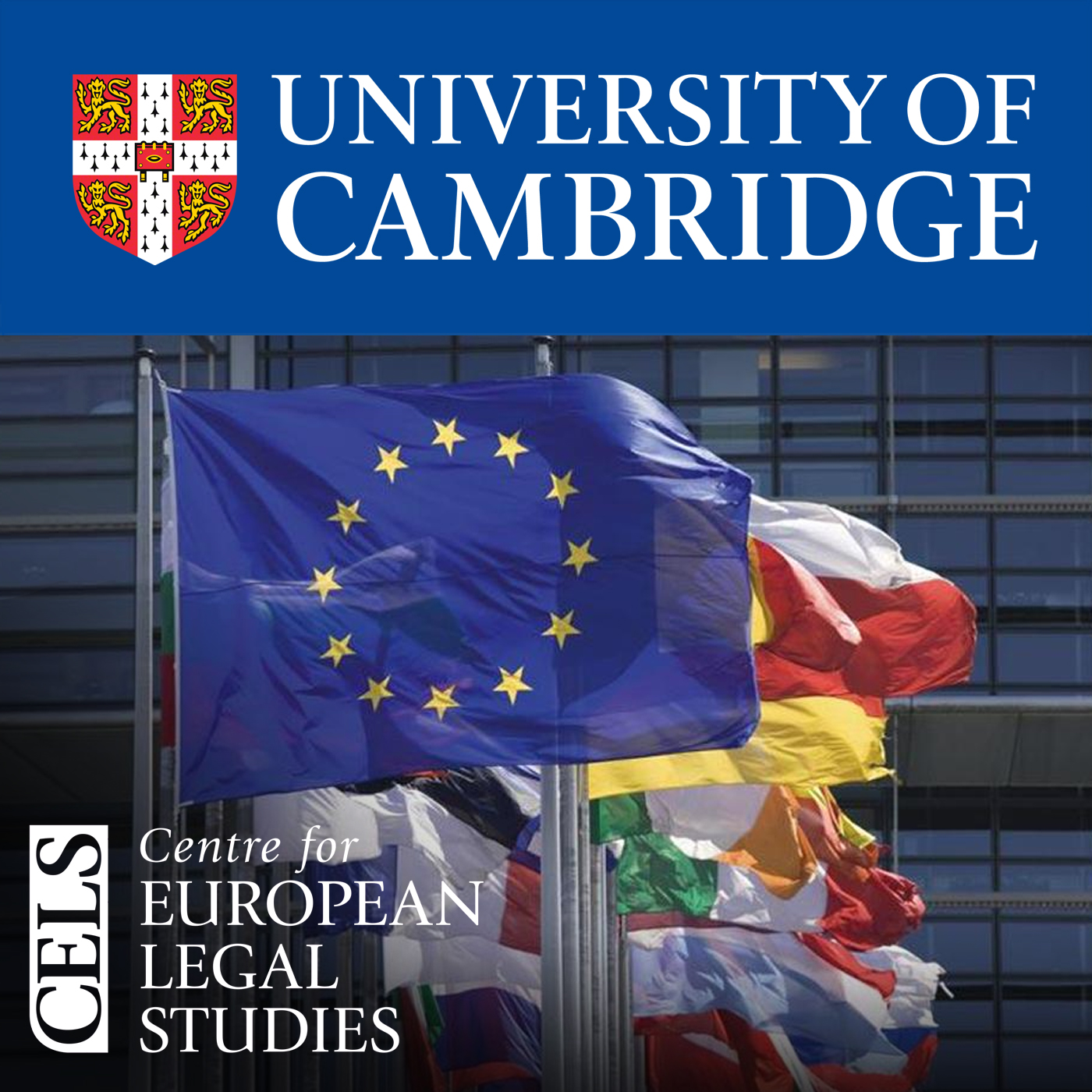 CELS runs a series of lunchtime seminars which are delivered either in-person or via online webinar during the Michaelmas and Lent terms. These seminars provide a platform for the presentation of new ideas by leading scholars from inside and outside the university. The lunchtime seminars address topical issues of European Union Law and Comparative Law, with a view to using collective debate as a forum for developing and disseminating ideas, and producing high quality research publications which contribute to an understanding of major issues in the European Union. There is a close link between the CELS Lunchtime Seminar series and the Cambridge Yearbook of European Legal Studies (CYELS). Papers generated from most of these seminars are published as articles in the CYELS.
These webinars are open to members of the University and to the general public. Registration details are available below. The lunchtime seminars take place from 1-2pm on Wednesdays (unless otherwise stated). There is no charge to attend the seminar.
Subject to speaker consent, the lecture component for each seminar will be made available on the University of Cambridge Streaming Media Service (SMS), Apple iTunes and other podcast plaftorms, and when in video, YouTube. The introductions and Q&A sections will not be included to encourage frank and open discussion. You can subscribe to the 'CELS Lunchtime Seminar Series' on iTunes  or other podcast platforms for automatic download, or an RSS feed is available from the SMS for use on other platforms.
Seminar Programme for 2022-23
Michaelmas Term 2022

Date

Speaker(s)

Title/Further Information 

Recording / resources

25 October 2022

1-2pm

G24, Faculty of Law 

Co-hosted with 3CL

Professor Wolfgang Wurmnest 

University of Hamburg

'Assessing Antitrust Damages in Follow-on Actions Against Cartels'
All welcome 
Enquiries to cels@law.cam.ac.uk
Further information on upcoming seminars can be found in the Events Calendar.
Previous seminar series are also available.